Welcome to Hotel Slottsbacken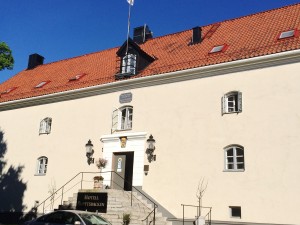 Are you planning a trip to Gotland and trying to decide which accommodation that suits you best?
We can offer you a new and fresh accommodation with a convenient location in Visby. Shopping streets located a stone's throw away and many of the island's best restaurants can be found within the city walls. Parking spots are available around the building, it's no problem to bring your car, don't forget to pre-book your parking. We also have taxi companies and cars for hire just a phone call away, if you need help with transportation.
If there is anything we can help you with, just ask and we will do everything to make you satisfied!