Conference in Visby on Hotel Slottsbacken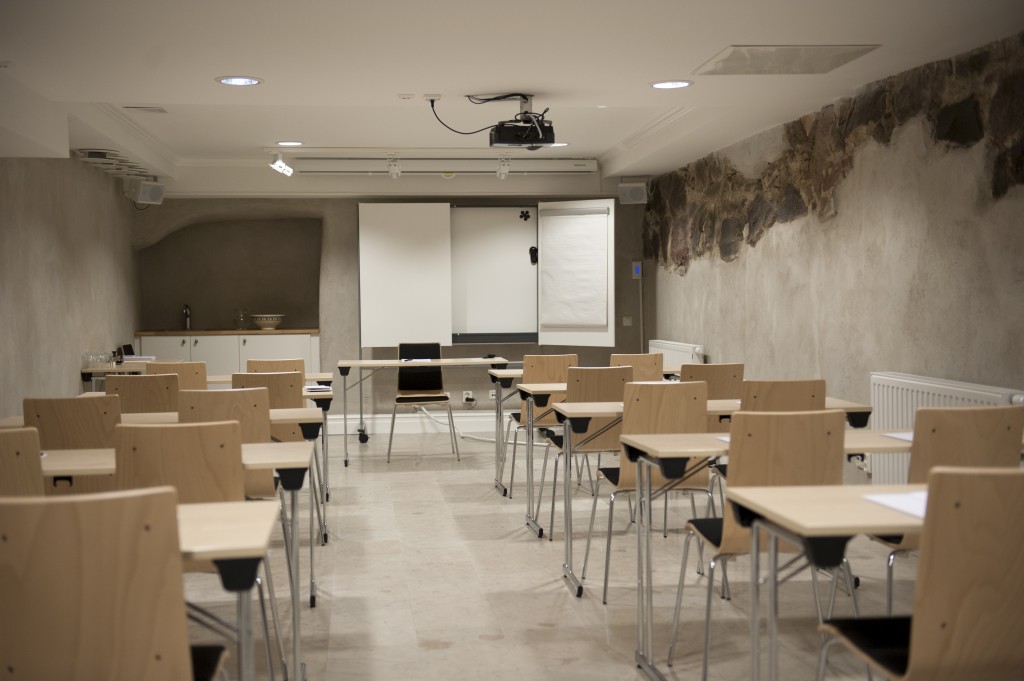 Hotel Slottsbacken provides a unique conference facility in both a private room in the hotel but also in the premises of various cultural buildings in Visby. Management team, sales conference, incentive or only small meetings.
Here you can "operate without being seen" in a calm, creative atmosphere which gives peace of mind. Or you can have the coolest conference ever. The premises are located in different historic buildings in Visby from the 1600s to the 1900s.
We welcome groups from 2-400 people. We arrange local transportation, meals, facilities, party's and events. We supply both private meeting production and collaborating with external partners locally and nationwide.
Gotland Convention Bureau
Gotland Convention Bureau actively promotes the positive development of the rendezvous Gotland. With us, your business or your organization free advice and support for organizing a successful meeting on Gotland. Gotland Convention Bureau acts as coordinator between you as congress / event planners and operators on the island. We give you to the best and most suitable suppliers for your event.
Website: www.gotlandconvention.se